Articles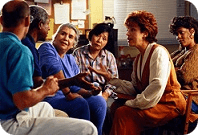 Parents living in the same area that support each other. .......
They come together for socialization and go on field trips together. This page provides the details of homeschool support groups in different areas in South Africa. Homeschooling parents that would like to meet other homeschooling parents in their area, can contact the contact persons for these groups.

Tuisonderwys ondersteuningsgroepe is ouers wat in dieselfde omgewing woon en bymekaar te kom om te sosialiseer en saam op uitstappies the gaan. Hierdie bladsy verskaf die kontakbesonderhede van ondersteuningsgroepe in Suid-Afrika. Tuisskoolouers wat ander ouers in hulle omgewing wil kontak kan met die kontakpersone van die groepe skakel.
Legal & Research
The information provided by the media and government officials on the
+ View
Research consistently proves that homelearners perform better.
+ View
History of home education in South Africa   Home schooling (which
+ View
Centres
Since there is no central registry of learning centres, they are
+ View
Support for learning centres SAHomeschoolers.org receives regular
+ View
Important considerations when starting a learning centre
+ View