Learning Material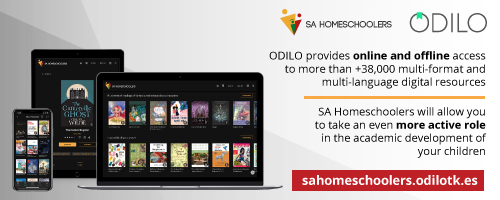 The "Netflix" of Reading Resources!!!!
Holiday special!  (See details below).
Watch the video and learn more about the learning platform.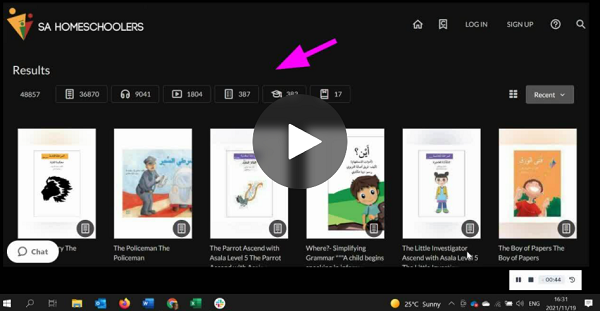 Enjoy online and offline access to more than +45,000 multi-format (eBooks, audiobooks, videos...) and multi-language digital resources, selected from more than 6,000 providers worldwide, to which both students and their families will have access.
R850 for the family for a year!! (6 different devices per subscription)
Now R765 for one year (offer valid until the 21rd of January 2022
Thanks to the Learning Platform, parents will be able to see real-time progress in reading comprehension, reading hours, exercises and activities completed, and their corresponding grades.
DISCOVER ALL ITS ADVANTAGES:
Themed collections: language learning, robotics, health, nutrition, support for core subjects, access to magazines, and Best Sellers, among others.
Intelligent catalog: Reading recommendations as the platform learns about your preferences. Furthermore, the catalog will be increased with new multi-format titles every month.
Reading plans enriched with ODILO's methodology, exercises, and specific content to work on digital literacy.
Accessibility module to help readers: specific dyslexia font and audio reading for all books available.
Possibility to suggest the purchase of titles that you or your children would like to read.
Anywhere, anytime reading: accessible 24/7 with online and offline reading mode.
Access from 6 different devices and synchronization on the last access point.
Real-time reading statistics.
The solution provider, ODILO, will host online webinars where detailed use of the solution will be explained and any questions that may arise will be answered.
Events
+ View
+ View
Legal & Research
Research on home education consistently proves that home learners
+ View
Home schooling was recognized in 1996 in the SA Schools Act.
+ View
History of home education in South Africa (Wikipedia article)
+ View
Centres
Homeschool, micro-school, learning centre, unregistered private
+ View
Important considerations when starting a learning centre
+ View
There are various ways to find learning centres. Since there is
+ View