Learning Material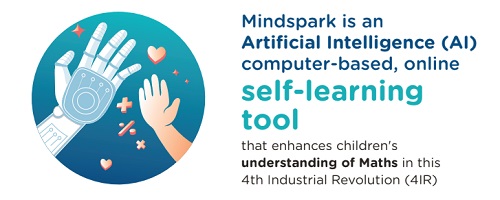 Identify Math Gaps
Free Trial
Test out Mindspark for 15 days before purchasing it. https://mindsparksa.co.za/
Get 10% discount with sahomeschoolers COUPON NUMBER: SAHS01
Grades 1 - 10
National Curriculum Aligned (CAPS), Cambridge, CBSE, IGCSE and ICSE.
Guaranteed Improvement
Mindspark has been proven to improve math skills for the last 11 years.
Personalized Adaptive Learning
Mindspark adapts to each student & creates a personalized learning path.
Strong Foundation
Mindspark tests conceptual understanding and ensures a strong foundation.
Fun
Mindspark encourages learning through gamified practice and rewards.
A Misconception Buster
Accurately (and in real-time) identifies each student's misconceptions.
A Practice Tool
Continuously challenges & engages a student's mind.
A Teacher's Assistant
Keep track of students' activity and performance in real-time.
Events
+ View
+ View
Legal & Research
Research on home education consistently proves that home learners
+ View
Home schooling was recognized in 1996 in the SA Schools Act.
+ View
History of home education in South Africa (Wikipedia article)
+ View
Centres
Homeschool, micro-school, learning centre, unregistered private
+ View
Important considerations when starting a learning centre
+ View
There are various ways to find learning centres. Since there is
+ View