Learning Material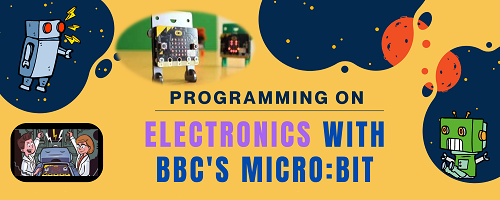 Virtual Programming & Robotics Training
We teach programming to children from Gr. 3 - 12. This exciting virtual (online) training is Tutor-based in a virtual class of a maximum of 10-12 learners. Programming Courses are set in Minecraft Education Edition and Programming on BBC's Micro:bit. No Prior knowledge Required
Learn to Program and build Robotics and the Internet of Things using the latest Electronics (BBC's micro|bit)
Here they are introduced to the Discipline of Mechatronics with an emphasis on Programming, Robotics, and Electronics.
Each student will acquire and use their own microcontroller, aka a BBC micro:bit.
They will learn to conceptualize, design, build and program a range of Internet of (Robotic) Things (IORT), solving everyday challenges.
LTL Robotics
We also offer onsite classroom training in our offices in Centurion, Gauteng. However, to the rest of the country, we are making the above exciting two programs available from August 2022.
We are passionate about Preparing our next Leaders, Scientists, and Entrepreneurs for a new World of Work. We are so much more than a Training Institution. We focus on identifying and fostering the development of your child's unique and inherent strengths. Come and visit our offices in Centurion Gauteng (if you are in the vicinity), we would love to meet you and your children.
Address:
Lodge Ronda Business Park, 287 Blackwood Street, Hennopspark, Centurion, 0157, Gauteng, South Africa
Contact for more Information:
Emile Bosman
M: +27 82 803 8335
E: This email address is being protected from spambots. You need JavaScript enabled to view it.
W: ltl.carrd.co
Events
+ View
+ View
Legal & Research
Research on home education consistently proves that home learners
+ View
Home schooling was recognized in 1996 in the SA Schools Act.
+ View
History of home education in South Africa (Wikipedia article)
+ View
Centres
Homeschool, micro-school, learning centre, unregistered private
+ View
Important considerations when starting a learning centre
+ View
There are various ways to find learning centres. Since there is
+ View