Meetings between homeschoolers & government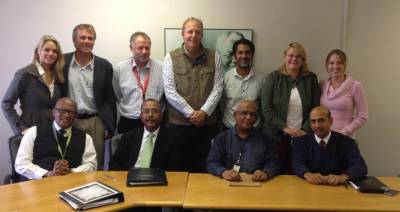 Early this year, two statements from the Western Cape Education Department (WCED) prompted large groups of home educating parents to voice their concerns about the current and proposed unconstitutional policies surrounding the rights of home educated parents and children.  On 11 February, 2014,  the WCED issued Draft 8 of a proposed policy on home education that requires parents to use the state curriculum, register before they can start homeschooling, prohibiting home learners to come together in groups and a multitude of other requirements that are not in keeping with the constitutional rights of the parents to educate their children as they see fit. In protest against this policy, many parents wrote letters to their DA councillors, the MEC of education in the Western Cape and other members of the education departments. On 14 February the proposed policy was withdrawn. However, on 4 March, the WCED published their standard notice in Western Cape newspapers prescribing similar unlawful requirements.
These incidents made the homeschooling community aware of the fact that they must always be alert and vigilant in order to protect their liberty. In reaction to these statements from the WCED, Cape Home Educators organised a meeting at Camps Bay on 22 February 2014. During this meeting, Leendert van Oostrum of the Pestalozzi Trust gave a presentation.  After his presentation, home educating parents present, any of whom are members of the CHE, elected a steering committee with the purpose to engage the WCED on these issues.
The members of this committee are Victor Sabbe (Chairman), Bouwe van der Eems (Communications), Johan Heckroodt (Liason), Natalie Ledgerwood (Secretary), Taryn Hayes, Irwin Brown and Linda Heckroodt. The committee had its first meeting two weeks later when office bearers were elected and a name was chosen: Cape Home Educators Steering Committee on Education (CHESCE).
The committee created a website at www.liberty-in-learning.co.za in order to communicate with the homeschooling community.
Irwin Brown, member of CHESCE, developed two surveys to gain a better understanding of the opinion of homeschooling parents. The first survey was on Home Educator Perceptions of South African and Western Cape Policy on Home Education. The second survey was on demographics, home education spend, curricula, extramural, activities, outreach activities, achievements & media exposure. The results of these surveys are available on the CHESCHE's website.
The committee had its first meeting with the WCED was on 9 May 2014. The people present on the side of the WCED were Mr. DD Louw & Mr. M. Ndzuzo (Institutional Management and Governance Planning), Mr. A Bruerley (Policy Co-ordination) and Mr. J Parbhoo (Assessment Management). The committee learned that the proposed policy was withdrawn and that officials from the WCED are now part of a national task team that is responsible for drafting a new national policy.
The second meeting with the WCED was on 24 June 2014. Present on the side of the WCED were Mr. DD Louw & Mr. I. Morkel (Institutional Management and Governance Planning) and Mr. A Jantjies (Assesment Management). During this meeting, Johan Heckroodt gave an extensive presentation on homeschooling rights, international trends, benefits, etc. A summary of this presentation is available on the website of the committee.
Since then, the CHESCE has officially been included and invited to partake in the national process of drawing up a policy around Home Education by the Department of Basic Education. The CHESCE will be contacted at a later stage with the specific details.
Legal & Research
Home Education is legal in South Africa and internationally.
+ View
Research consistently proves that homelearners perform better.
+ View
History of home education in South Africa   Home schooling (which
+ View
Centres
Important considerations when starting a learning centre
+ View
Regulatory environment & support for learning centres
+ View
Since there is no central registry of learning centres, they are
+ View
Q & A
There are a number of ways that homelearners can get a matric. The most popular form of matric is the academic matric. W...
There is no curriculum that is the best curriculum for all families. Parents must have a look at as many as possible cur...
The sahomeschoolers.org website has a list of selected free resources that are available, as well as a service where hom...