Matric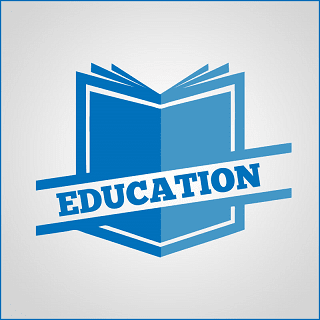 Affordable quality homeschool curriculum!
The GEDeducare homeschool curriculum offers a learning program that is the first of its kind in South Africa for High school students.  The GEDeducare learning program is aimed at laying the foundations to give students ages 13< or Grade 8 a broader knowledge of the GED®. 
The learning program support students comprehensively to write their 2014 GED® examinations at their nearest Boston college. The GED® Programme offer students a Grade 12 high school equivalency certificate. The National Senior Certificate (or EQUIVALENT) is the minimum requirement for entrance to a Higher Education. GED® is Recognised by HESA & SAQA and is a nationally accredited high school certificate accepted by universities, colleges and employers.
GEDeducare aim to meet the exceptional educational standards set by the GED Testing Service® (GEDTS). GEDeducare homeschool curriculum learning application place emphasis on exceptional educational standards through continual student tasks, tests and assessments.
High school students can join the GEDeducare homeschool curriculum and is ideal for students with learning disabilities such as ADHD/ADD or Dyslexia.
Students on the GEDeducare homeschool curriculum in South Africa can join from high school. Their final exams are written at the age of 16 to obtain their grade 12.
The GED® is a series of 4 subject tests, which is considered an equivalent to Grade 12 and the American High School Graduation Diploma.
The GED® test has four subjects:
Social Studies
Science
Math
English - Reading and Writing
The student can work from home/learning centre/cottage school using The GEDeducare homeschool curriculum to prepare for the GED® test .
The GEDeducare Academy has a once off registration fee with no monthly fees!
Find us at gededucare.co.za or email us at This email address is being protected from spambots. You need JavaScript enabled to view it.
Call us on 082 843 7247
Legal & Research
Home Education is legal in South Africa and internationally.
+ View
Research consistently proves that homelearners perform better.
+ View
History of home education in South Africa   Home schooling (which
+ View
Centres
Regulatory environment & support for learning centres
+ View
Since there is no central registry of learning centres, they are
+ View
Important considerations when starting a learning centre
+ View
Q & A
There are a number of ways that homelearners can get a matric. The most popular form of matric is the academic matric. W...
There is no curriculum that is the best curriculum for all families. Parents must have a look at as many as possible cur...
The sahomeschoolers.org website has a list of selected free resources that are available, as well as a service where hom...